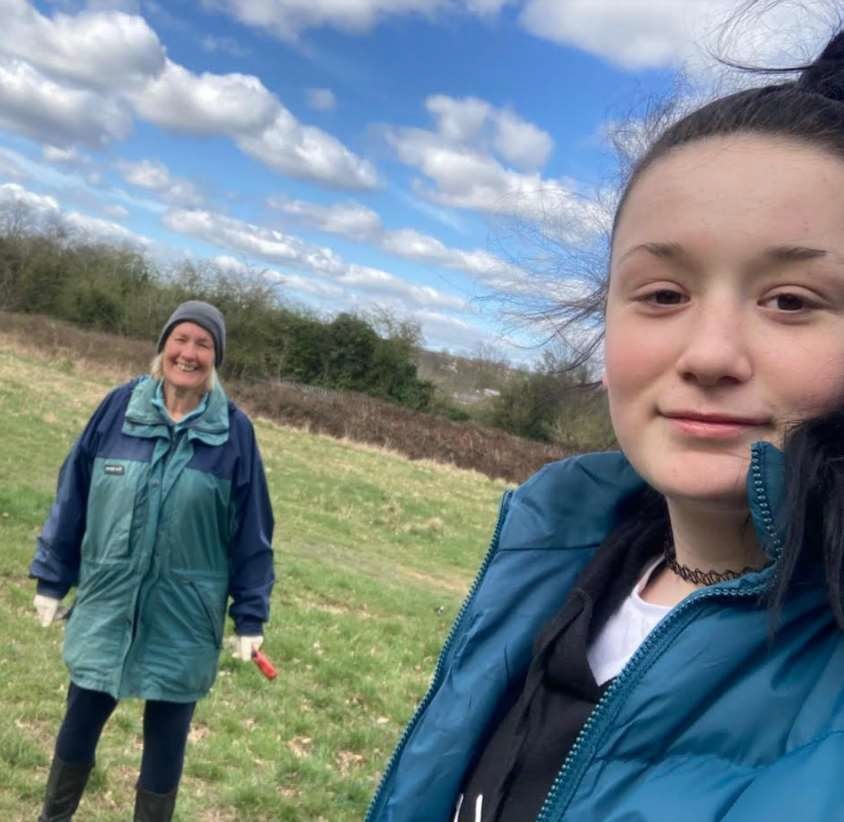 I had been matched with my Younger Friend for just under a year before the first lockdown was announced. Prior to lockdown, we used to go out every week and always had lots of fun and enjoyed ourselves, so both of us have really missed our face-to-face outings over the last year. We have found many new ways to keep in touch throughout lockdown, and I have also spoken with my Younger Friends step-mum regularly to check up on how the family were coping. I spoke to my
Younger Friend on the phone and via WhatsApp throughout. I took part in the Zoom sessions set up by the Friendship Project and we laughed so much when we had to draw each other! During the warmer summer months, I went over to her house several times and we talked at a distance in her front garden. It has been difficult at times, as she is a teenager and has been required to do a great deal of schoolwork during lockdown. I ordered a set of books that she likes and we have talked about them. We have got through everything that life has thrown at us over the last year, but it has been a challenge
and was certainly easier to communicate when we were out and about, as I think teenagers find it harder to talk over the phone! We are both looking forward to our outings together again, and since restrictions have lessened, we have already met for a chat and a walk around the area near to her house.